Self Storage Veteran Triples Stake In Stora As Industry Moves Online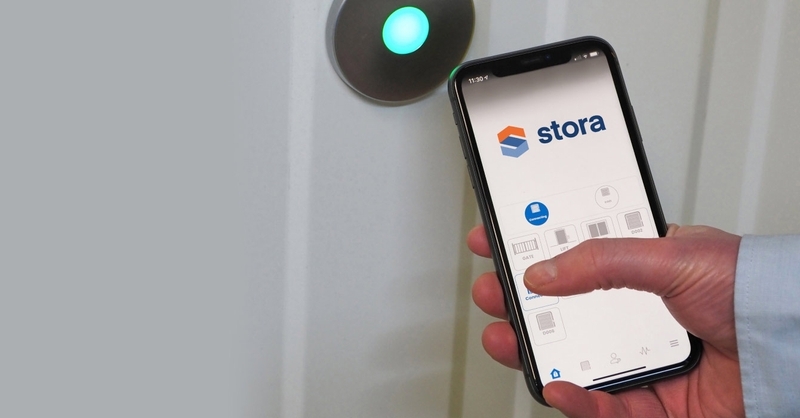 SELF STORAGE tech firm Stora has revealed that David Milton has more than tripled his stake in the business.

The new funding comes on the back of rapid customer growth in the UK as self storage operators increasingly move their rentals and payments online. The company has also secured customers in Australia and recently entered the North American market—by far the largest market in self storage globally.

This latest round of investment more than triples Mr Milton's stake in Stora and follows closely on the heels of a £0.5m investment from Techstart Ventures and David Milton earlier this year.
Stora, the all-in-one facility management SaaS (software as a service), was released less than 12 months ago. It was created to answer a need in the self storage industry to provide automation and more efficient management to owners and investors.
CEO and co-founder of Stora Gavin Shields said: "Closing another round of funding from such a well-respected industry leader as David not only helps to propel Stora into the right markets for growth, it's also exciting industry validation that what we are doing is making an impact."
Established in 1989, Milton Group is a UK commercial property market investment and portfolio management company. Group partners David and John Milton are responsible for starting ABC Self Storage in 1993 and sold to Shurgard Self Storage in 2018 for £50 million.
David Milton, who is also a Stora board member, said: "Since investing earlier in the year, Stora has rapidly grown its customer base both inside and outside the UK. The shift to online bookings, payments, and automation is an exciting development in self storage that simply can't be ignored.
"Gavin and his team are leading the charge in the digital transformation of the industry because they are ideally positioned to drive change and benefit from it. We are delighted to invest further in the team and look forward to what the future holds."
The impact of the Stora solution has also been recognised by FEDESSA, the Federation of European Self Storage Associations, with a nomination for the Innovation award. The winner will be announced at the annual trade conference which starts on Monday 20 September.
Mr Shields added: "To be nominated for an Innovation award feels like we're reaching a maturity we couldn't have imagined so soon.
"Stora has really taken off in the last year and we're growing the solution every day, thanks to invaluable feedback from our customers. All this activity, alongside David's investment, has enabled us to grow the team from five to 10 in just a few short months, with more positions planned later in the year."
Press coverage:
Grow with Stora today
Join modern self storage businesses worldwide who grow sales, reduce costs and save time with Stora.