GB Storage Uses Stora To Reach 50% Occupancy In Month Four
Who are GB Storage?
GB Storage is a high tech self storage facility based in Shaw, serving Royton and surrounding areas. Open 7 days a week, customers enjoy secure indoor units with self check-in via a smart entry system.
View the GB Storage facility tour.
Key info
GB Storage's vision:
"Expand into the existing property, then take my brand nationwide spreading out from the North West. When the astronauts arrive on Mars, I want them to see signs for GB Storage Ltd"
In January 2022 we interviewed Karl Walker from GB Storage. As a self storage startup and one of our earliest customers, we wanted to harness his invaluable insights but also hear how things were going at his first facility.
Read on to learn how Karl has used Stora to reclaim valuable time with his family and put him on the track to financial freedom.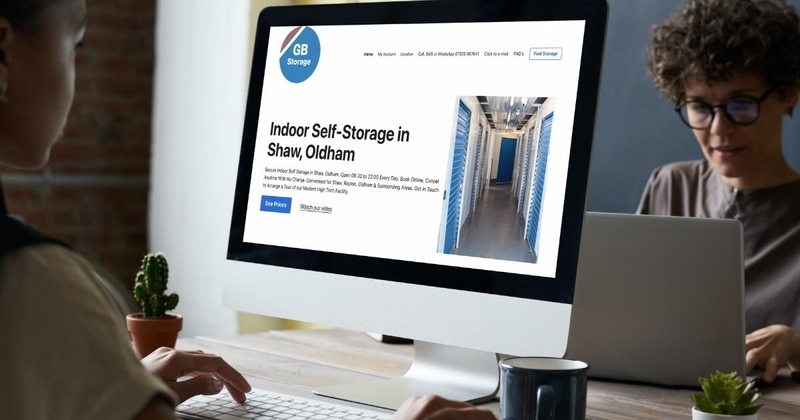 The Challenge
In 2020 Karl Walker made the bold decision to quit his long-standing, successful career as an airline pilot and embark on a self storage enterprise. Compounded by the pandemic and after many years of unsociable hours and days away from his family, he wanted to pursue a better work-life balance and maximize his pre-existing assets.
Given the radical departure from his time spent flying commercial aircraft, he decided his new venture needed to maintain a similar, if not better line of income and allow him to spend more time at home with his family.
With a bit of research and a suitable multiple occupancy, commercial property already in his possession, he made the decision to embark on a self storage business, and so GB Storage was born.
"My first idea was to get rid of three small units that 'only' yielded £30 a week or so and convert them to one larger unit. Once under a microscope, I realized how much per square ft the small units yielded compared to our larger industrial units (six times more!). This made me realize the potential of multiple small units as opposed to a few larger ones, and the self storage journey began. Giddy up!"
When Karl hit the market for self storage software, he was keen to find a solution that would simplify the process of running his facility as well as allow him to run it unmanned.
Unsure if the market could accommodate those needs and make it possible to do it with the minimum of external influences like developers and accountants, he came across Stora.
"I wanted to self-operate a manless facility. Stora gives me the ability to get involved with the software and change my site myself without having any programming or tech experience."
"Stora is more sophisticated than 'drag & drop' and offers amazing flexibility for me as an owner-operator." Karl Walker, GB Storage
The Solution
Karl learned about Stora from a facility fit-out company that was closely aligned with another self storage software provider but had mentioned Stora in passing. Completely new to the market himself, Karl was open to exploring all recommendations, so he embarked on a series of demos.
"I came close to pulling the trigger with another, very well-known self storage software platform. I get shivers even thinking of it!"
On setting up his Stora demo account and configuring what would become GB Storage's live, operational account, the user-friendly interface, ease of operation, and customer support made Stora an obvious choice.
"For me, it was the ability to be involved with the software and 'tinker' to my heart's content, while knowing the excellent, fast Stora support is always there, like a big 'UNDO' button!.…Although I have zero prior experience, I am confident to change units with customers on site and make promises that push my technical ability, knowing that if I can't resolve an issue, Stora support will have my back."
The Results
In just four short months since opening, GB Storage was enjoying over 50% occupancy and was at least 18 months ahead of schedule for turning a profit.
"I used Stora's pre-opening mode, which allowed me to take reservations before we were even built—maximizing earning potential so we weren't sat with an idle facility. I had one customer move in on opening day and more throughout week one."
"The feedback I receive from customers is positive regarding the simplicity of the booking system. I choose to display my prices, which they also like."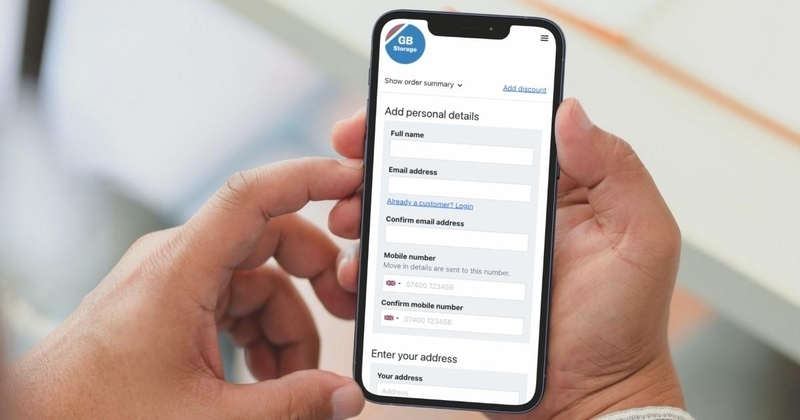 Speaking to the anticipated administrative and financial burden of running a self storage business, Karl reports that using Stora has allowed GB Storage to forgo a range of expected services—such as a dedicated accountant, marketers and more—keeping to his goal of running a simple, profitable business single-handedly.
"I thought I'd need a dedicated accountant, financial director, software engineer etc. So far, I'm able to run everything myself. Stora's simplicity and excellent support has allowed me the time to learn other parts of the job by enrolling on accountancy courses, SEO courses, etc…"
"I'm the CEO, FD, Marketing Director, cleaner… I do it all. Stora allows me to manage the system quickly and often on the fly. I can manage bookings whilst waiting at the school bus stop for my kids, or when I'm cooking a homemade pizza in the garden. I never need to be in an office, and I manage the business from wherever I happen to be."
Has Stora made entering the self storage arena easier than you anticipated?
"Absolutely. After chatting with Stora, I felt confident and empowered enough to start advertising my unbuilt facility. Stora don't just sell the software, they use it in their own facility. I believe 'necessity is the mother of invention', and the Stora team have given birth to a product born of being frustrated by missing features on other platforms."
Overall, how do you think Stora has benefitted your business?
"The speed of the website (crucial!) and the simplicity of the rentals process."
What impact do you feel modern technology, such as automation, has had on the self storage industry?
"I am new to the industry; however, it was plain for me to see that many other platforms have had their cheese moved by Stora. They may not realize it yet, as there are still many outdated systems that didn't allow me to run my facility as I wanted. As far as I'm aware, Stora is the only company that ticks all of my boxes."
If you could offer one piece of advice to other startups getting into self storage, what would it be?
"Stora is to the self storage industry what Netflix was to Blockbusters. Get on board or get left behind."
Any final thoughts?
"Based on customer feedback and my own use, I've stumbled across a few areas that I wanted to change on my website for my customers. Stora have listened and implemented these changes quickly and efficiently. Try that with an existing behemoth."
Want to learn more?
We've onboarded startup facilities and mature enterprises across the UK, Europe, Australia, and North America. If you'd like to discuss how Stora can work for you, set up a demo call today.
Grow with Stora today
Join modern self storage businesses worldwide who grow sales, reduce costs and save time with Stora.