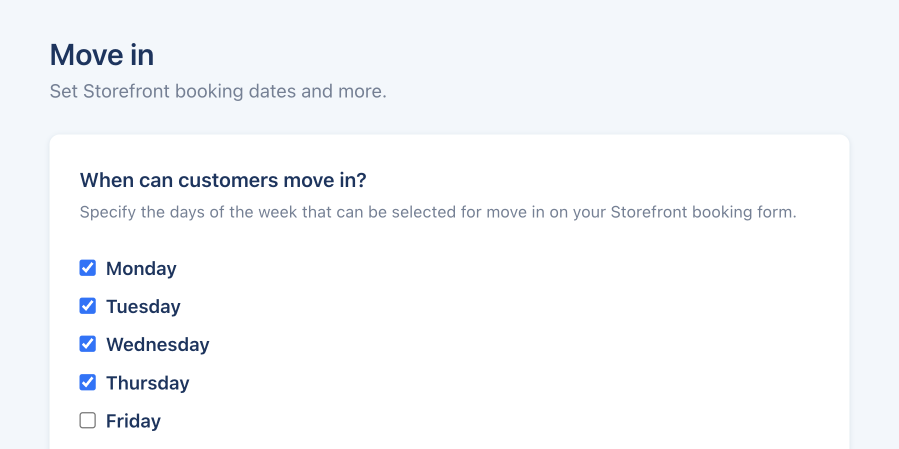 Select which days customers can move in
You can now select which days of the week your customers can choose as their move in day whilst booking on your Storefront. Each site can have its own custom move in days too!
To make any changes, visit a Site edit form and you'll find it in the Access section.
Grow with Stora today
Join modern self storage businesses worldwide who grow sales, reduce costs and save time with Stora.