UK Self Storage: A Huge Opportunity
The UK self storage industry is a fast growing, highly profitable niche with significant headroom for growth.
A combination of under-supply compared to similar countries, high profit margins and fast growing revenues are bringing more and more people into the self storage industry. Now is the perfect time to enter, or invest in, this lucrative niche market.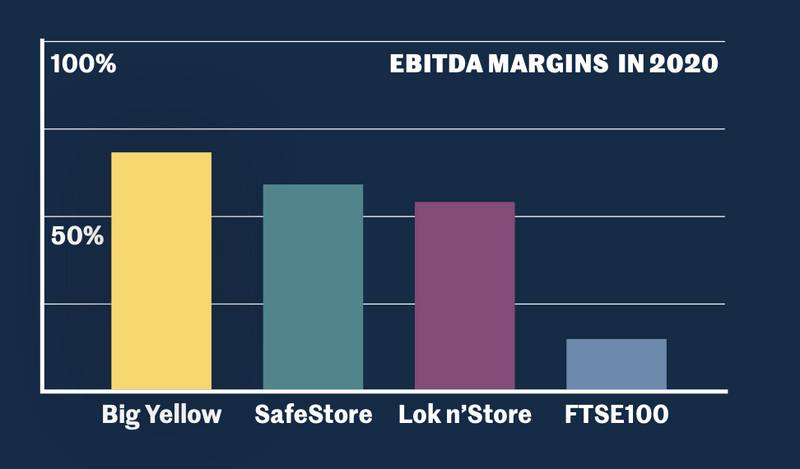 A Profitable, Growing Industry
The combination of strong revenue growth—UK revenues grew by 17% in 2020 to £890 million*—and high profit margins are very attractive and suggest an industry still in the early stages of development.
Am I Too Late?
The answer is definitely not! If we look at the supply of self storage space in the UK (0.73 sq ft per capita) and compare it to similar countries—the US (9.44 sq ft per capita) & Australia (1.89 sq ft per capita)—it appears that the industry is in the early stages of development and there is significant room for growth.
Now Is The Perfect Time To Get Involved
Not only is there an overall need for self storage across the UK, but when broken down by sub-sector (indoor vs container storage) more opportunities arise! Around 19 million people live in UK towns with less than a 50k population. Most do not have indoor self storage facilities.
Recession Proof?
Nobody can predict the future, but the self storage industry has performed well through multiple recessions, including during the Great Recession of 2007-2009. Even during 2020 and early 2021, despite the worldwide slowdown caused by Covid-19, self storage has reported some of its best growth figures.
So what are you waiting for?
If you're already in the early stages of setting up your self storage business perhaps you'd like to learn why you need to launch your self storage website before opening.
Want to know more about Stora?
Stora helps the next generation of self storage businesses sell online. Learn more about how it works or schedule a demo today.
according to the SSAUK Industry report, 2021
Grow with Stora today
Join modern self storage businesses worldwide who grow sales, reduce costs and save time with Stora.