How To Be A Customer-First Self Storage Business And Reap The Rewards
What is customer-first?
Customer-first means you endeavor to put the needs of your clients before anything else. If you're operating a true customer-first business, you'll look to design your products, services, customer care, sales strategy and beyond with the mindset "what would my customers want?" before "what is best for me and my business?".
In this article, we'll hopefully convince you why being customer-first ultimately results in being best for your business anyway.
Why it's important to be customer-first
At the most fundamental level, a customer-first business will result in happier customers. People will be willing to pay more, they will be more likely to stick around or return, and more likely to recommend your storage facility to others.
We can likely all agree that attempting to be the most customer-first business you can be is a bit of a no-brainer. So let's dive into how a customer-first approach can be applied to the self storage industry.
Customer-first self storage
Let's go to the very beginning of the self storage customer journey and put ourselves in the shoes of potential tenants. You must get into their mindset; think about what they are looking for from the moment they decide they need storage.
Finding and selecting the right storage business
In the earliest stages of the journey, your customer is likely to discover you in one of two ways:
They will ask someone for a recommendation
They will go searching (most likely online)
Your goal, as a storage facility, is to be front-and-center, and the obvious choice in either scenario.
Getting recommended
If you can get recommended, you're in luck; the odds are well in your favour of gaining a new customer, as most people will take the word of someone they trust over having to work out themselves if a business is right for them.
How do you get recommended? By making your tenants as happy as possible amd they'll take care of the rest. Lots more on how to do that later.
Getting discovered in a search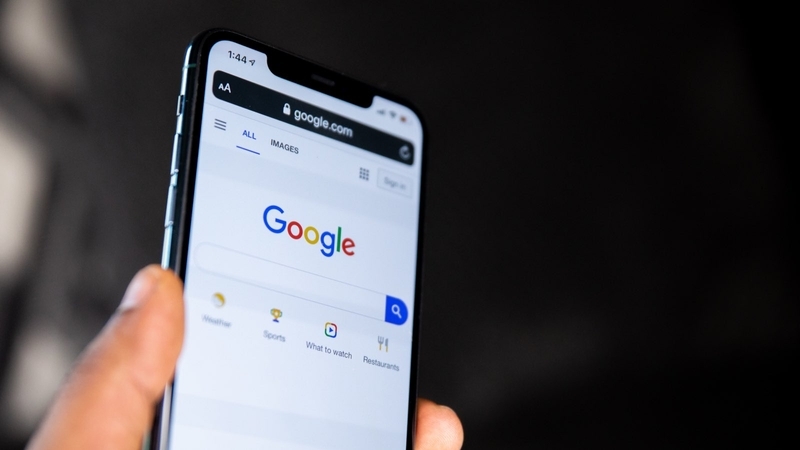 Most people will end up here. They will either start here or end up here if they fail to gain a recommendation.
There are a variety of entry points to a self storage business search. Here we'll focus on online entry points, specifically the most common one — search engines such as Google.
(You should still aim to be featured across familiar online touchpoints and hangouts, such as local web directories and forums, Facebook, Facebook Marketplace and other social media platforms etc.)
On search engines, your goal is to appear as high (or as early) in the rankings as possible, with the right balance of information and unique selling points to make someone click to visit your self storage website. To find yourself ranking favorably and attracting this kind of attention, you will need to optimize your website's keywords, speed, and more. Discover how to optimize your website for search engine discovery here.
Let's assume a potential customer has ended up on your website. The battle to win their business is by no means over. But you're on the right track — so what's next?
Give your customers the information they want on your website
As a customer-first business, your goal with your self storage website is to do absolutely everything you can to give your potential customers the information they need to make a decision whether to take their business forward with you or not. If you can't get that across to these website visitors, you're doing them a disservice.
So what does that mean? What does a customer want to know?
15 core self storage customer questions:
Where are you located?
What does your facility look like?
When can I get access?
How can I get access?
Can I trust you?
Can I talk to someone if I need to?
Who are you?
What size of storage do I need?
Will my possessions be safe?
Will my possessions remain undamaged?
What do other customers think of you?
How long can I stay?
Is there a fixed contract?
How much does it cost?
How do I reserve and pay?
There will likely be other questions more closely related to your specific business or their storage use case. But these are the core questions, and if your potential customer comes away from your website after a few minutes missing a core answer, and unsure about the details of your business, then you aren't operating a customer-first business.
How to give visitors the info they want on your website
These questions can be answered with text, images, and videos. You need to make sure you work with a great web designer or platform who can organize and display it in a way that makes it easy for your visitors to consume as quickly as possible. Ease of information discovery is paramount.
The next step. Rental and payment (or estimate, rental and payment?🤔)
The logical next step in the customer journey once they've decided to become your customer is to make it ridiculously easy for them to reserve a unit and pay. However, there is some debate in the industry about the best approach.
The traditional approach usually requires customers to enter their contact details to first get an estimate (aka visibility of prices). What follows is either:
Prices are shown on the website instantly, but the operator has the lead's contact details to phone them and try and seal the deal if they need to.
The operator phones the lead to tell them prices and try to seal the deal.
There is no scenario where it is better for the customer to have to enter their contact details before they're permitted to see prices, or must speak to an operator on the phone to learn your prices. This is an operator-first practice and not a customer-first approach.
The operator-first sales process and why it happens
The common reason for this operator-first practice is the operator feels they are more likely to close a deal if they have the opportunity to speak directly to the potential customer to explain their benefits and pricing.
It is often a byproduct of the business having higher prices than their competitors, and not feeling confident that their website is sufficient to sell the benefits that justify those prices.
With an operator-first sales process, they feel more in control and like they are selling more because they are directly involved in the process rather than trusting a website to do it for them.
This approach can work, but there's a multitude of reasons why you should think carefully about if it's the best approach:
FIRST AND FOREMOST, IT'S NOT CUSTOMER-FIRST
You are always making your potential customer jump through hoops of your own creation. In this scenario, you put your own needs above theirs and potentially degrade their experience with you.
A WEBSITE CAN SOLVE THE PROBLEM
You can go a long way to solving the problem by having your website sell your product, services, and benefits more clearly.
YOU CAN STILL TALK TO YOUR CUSTOMERS AND SHOW THEM YOUR PRICES ONLINE
If you truly believe in a human-centered customer experience, that's totally fine. You can still do that, and make it super simple for them to talk to you (or visit you) if needs be without hiding your prices and degrading customer experience.
MANY CUSTOMERS PREFER SELF-SERVICE
Nowadays, many people (especially the younger generation) are used to self-serve experiences. They don't want to jump through hoops, they just want the path of least resistance. When you don't make it easy for them to see your prices, they will likely just look elsewhere. You are closing off the potential for these people to become customers; you're narrowing your acquisition funnel to a subset of people who are happy to indulge in your operator-first practices.
You don't feel this because you are likely blind to it unless you pay close attention to your analytics and spot this dropoff.
YOU'RE WASTING A LOT OF YOUR OWN TIME (OR THAT OF YOUR STAFF) ON SALES CALLS
This is time that could be spent focused on increasing the volume of traffic entering the top of your acquisition funnel or improving your most important salesman (your website), activities that benefit all rather than individuals in specific moments.
Regardless of which approach you choose, the next customer-first step is to make it as easy as possible to reserve and pay for your services.
Renting and paying online
Customer-first requires that you give your potential customers all the information and tools they need to meet their objectives with ease. In 2022 the easiest way and the way the vast majority are accustomed to doing things is via the web.
You should have a simple online rental and payment process that enables people to make direct choices about what they want (unit size, move in date etc), and set up a payment in minutes. Removing barriers is a foolproof way of increasing the potential to acquire new business.
Card payments
Debit or credit cards are the most customer-first approach to payments. Everyone has a payment card easily accessible; they have minimal info to enter, resulting in instant success or failure - good for both you and them.
Many operators still use Direct Debits / BACs for customer payments. In a customer-first experience, these are never the best option. They are less common and require the customer to find bank information they use less often and are less comfortable with, and the success or failure of these payments occurs later as it can be up to 10 days before a Direct Debit is fully set up.
Further, there are additional customer-first benefits to card payments that come during your customer's lifecycle with you. Card details are easier to update, it's easier for you to retry failed payments, and the customer can cancel without friction.
Customer check-in
Check-in processes vary, with different requirements around the world. Different operators also have extra steps such as identity verification, which help to reduce the risk of illegal activity happening in their facility. That is all totally fine, you should do what you need to do. But whatever it is you do, keep in mind the customer-first approach.
Move these steps to post-reservation. This is good for customers, as it requires less effort upfront, and it's good for you as it's likely to result in more completed reservations.
Make it simple for the customer to do it in their own time in a straightforward manner, don't overcomplicate it. That usually means making it doable online before move in, but if you must do it in person, make sure you apply the same principles.
Customer move in
A customer-first move in can take many forms, and the preferred experience of customers can differ. But you can take it back to the core principles of customer-first:
Does the customer have all the information they need to move in easily without issue?
Whether you're operating an automated unmanned facility, or you're onsite to greet customers and direct them to their unit, you should be confident that they have the information needed to ensure a smooth move in experience.
Pro-tip: You can take this to the next level and create a memorable experience for your customers by surprising them with unexpected benefits, such as free gifts.
Customer stay
A customer-first stay builds on everything that's come before. It should be as easy as possible for customers to come and go when they please. You should be doing everything you can to mitigate unexpected issues that detract from their experience.
Customer move out
First and foremost, it should be easy for the customer to move out.
Make the tools for the tenant to initiate their move out available to them on your website, so they have that option, and let them phone too if they wish.
Avoid trying to convince them to stay and get out of their way. Letting your customers move out on their own terms is a positive customer experience that will leave a lasting impression.
Post-customer stay
Gone but not forgotten. By this point, your past tenants will hopefully have availed of such a wonderful customer-first experience that at the mere mention of the word "storage" your business name flies out of their mouth!
Now that their self storage tenancy has ended, don't be afraid to remind them you exist. The satisfaction they experienced during their stay with you will mean they'll likely return in the future should they require storage again, or recommend you to a friend. This is an opportunity, but be careful not to sour the relationship you have built by being pushy.
Post-stay engagement ideas
Send them a discount code for their next stay
Let them know they can get a reward for referring you
Reward them for reviewing your business online
What to do when you can't be customer-first
There are certain times when you must put the needs of your business above the needs of your customers. Just be mindful of the customer-first experience when you do and do everything you can to minimize its impact on them.
Are you ready to run a customer-first self storage business?
We hope this article has given you a few insights into the minds of customers that you can take forward and use in your existing or new self storage venture. Customer-first can mean a change in mindset for those who have been in the industry for a long time. Still, it's a change worth making to stay competitive with new entrants who are wise to the benefits of customer-first, and generally to give your customers a better experience.
Ultimately a customer-first approach is simply common sense. Give your customers what they want, when they want it, and go above and beyond when you can to give them even more.
We've built the world's most customer-first self storage software platform in Stora, and we're continually evolving it to be even more so. If you'd like to learn how Stora can help you sell online and focus more on growing your business, schedule your demo today.
Grow with Stora today
Join modern self storage businesses worldwide who grow sales, reduce costs and save time with Stora.